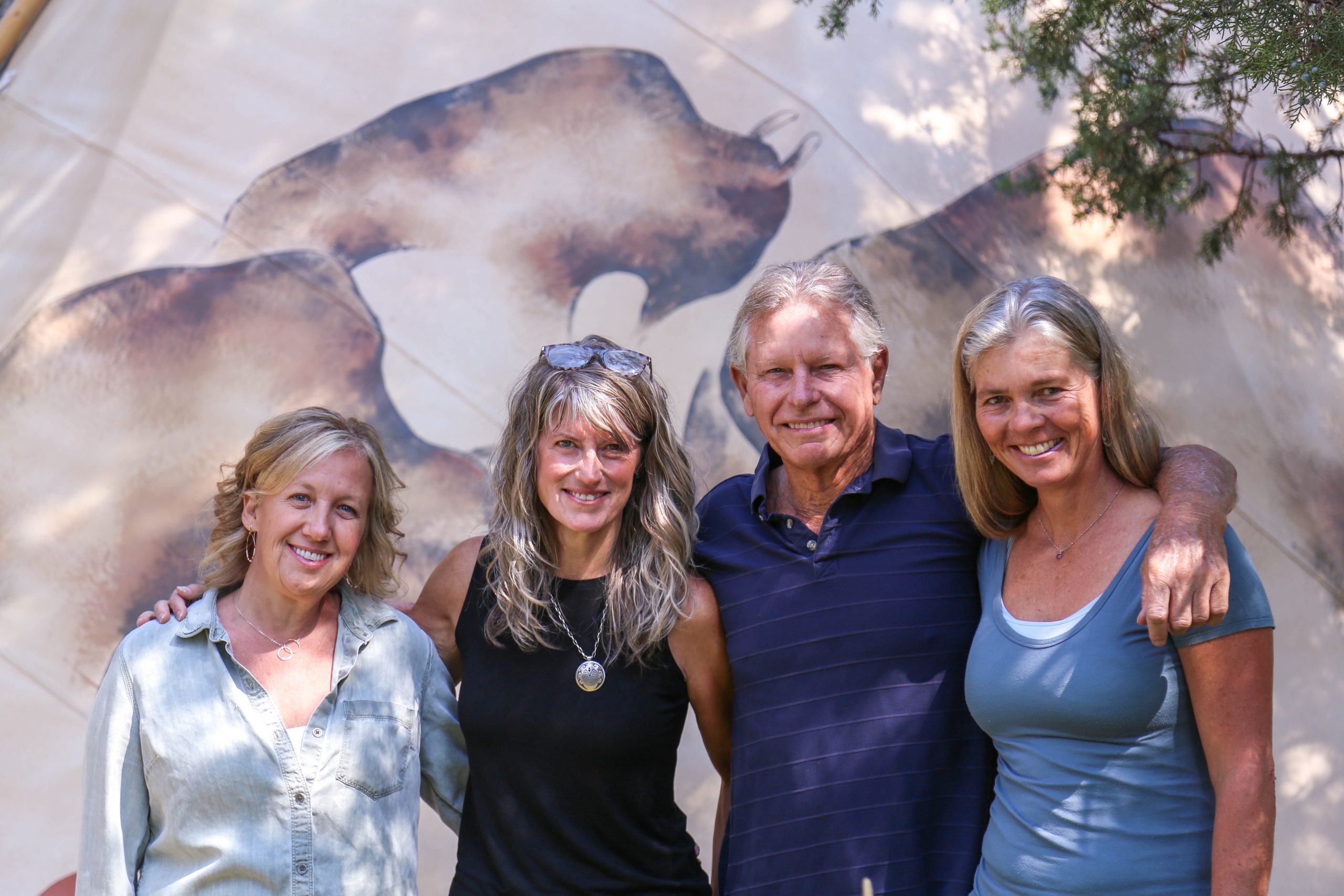 WE ARE HERE TO HELP SUSTAIN THE RESPECT AND APPRECIATION FOR ONE SMALL ASPECT OF THE NATIVE AMERICAN CULTURE – THE TIPI – AND TO OFFER YOU ACCESS TO IT.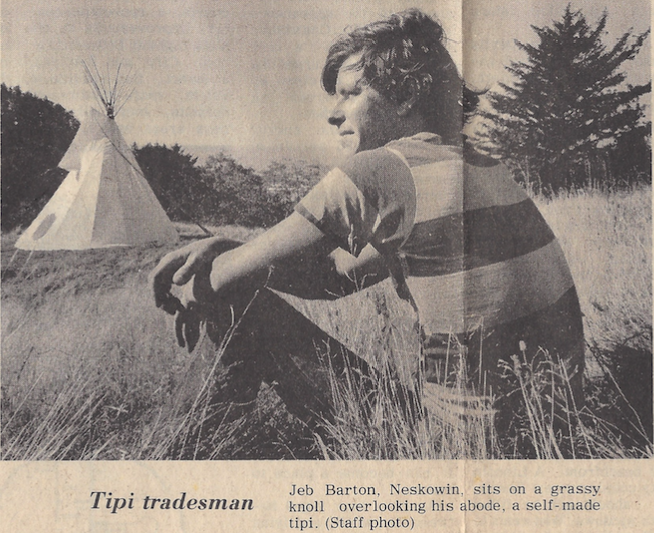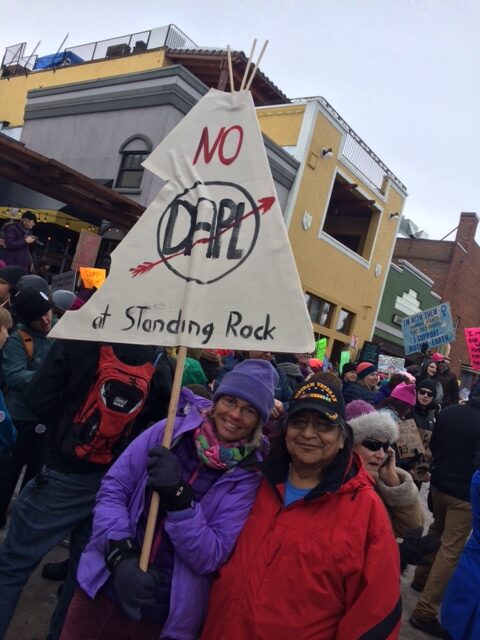 GREETINGS FROM NICOLE, JEB AND THE NOMADICS CREW
Jeb and his brother Thomy began their tipi making project in 1970, in Neskowin, on the Oregon Coast. It was born out of their interest, enthusiasm and respect for this magnificent shelter and the Native American cultures of the Great Plains that had created it. To get a feel for Jeb's deep connection and vision for this project, which still inspires our daily work today, you can watch his video

'The Essence'

on our home page.

Nicole met Jeb in 2001, and for over 20 years she has contributed her sense of compassion, her love for Nature and her respect for all indigenous people. She also brought with her a professionalism and leadership style that reenergized Nomadics as she steered it towards a socially responsible and stewardship-driven company. All our 'We Care' initiatives are ways to show that we care, that we want to share and that we want to participate in giving back to others and to the Earth.

Tashina and her management team – Kris, Justin and Andres – are working together as a wonderful team, translating Jeb and Nicole's vision and philosophy into their daily work. We call this way of doing business "Ethical Accountability," where the wellbeing of the people and the respect for the Native American culture are the fundamental basis of all our personal choices and our business decision making.

A WORD ABOUT OUR ECONOMIC PHILOSOPHY
It has become customary in American business to sell as much as possible for the highest possible price that people will pay. "All the market can bear," as a sales manager once said to Jeb. This might aptly be termed the philosophy of "sell." We attempt to do something different. Instead of attempting to "sell" tipis, our project simply provides a resource for those who might be interested in the tipi experience. We believe in a philosophy of "access," not "sell." Neither do we subscribe to the idea of good, better and best in the quality of materials or workmanship. We have different fabrics available because some are more effective than others with regard to the user's needs. "Best" should be a statement about "use," not about the degree of craftsmanship or about the amount of dollars spent.


Nomadics Tipi Makers facilities and the homes of its staff are located upon the ancestral lands of the Wasq'u (Wasco) and Tana'nma (Warm Springs) people, who have been stewards of this land since time immemorial. Numu (Paiute) peoples, who were relocated to this region by force from Oregon counties to the South and East, are included in this acknowledgement because their descendants are now a part of the Confederated Tribes of Warm Springs. It is Nomadics Tipi Makers intent and responsibility to work with customers and community members, to recognize and support local indigenous cultural awareness, not just in Oregon, but in each region of the US that we serve. We work daily to grow respect for the unique indigenous peoples that know this land as their home, especially their efforts to retain and restore traditional practices and language. 
Nomadics Tipi Makers give ongoing contributions to the Warm Springs Community Action Team, as well as Lakota Peoples Law Project. We encourage you to do the same.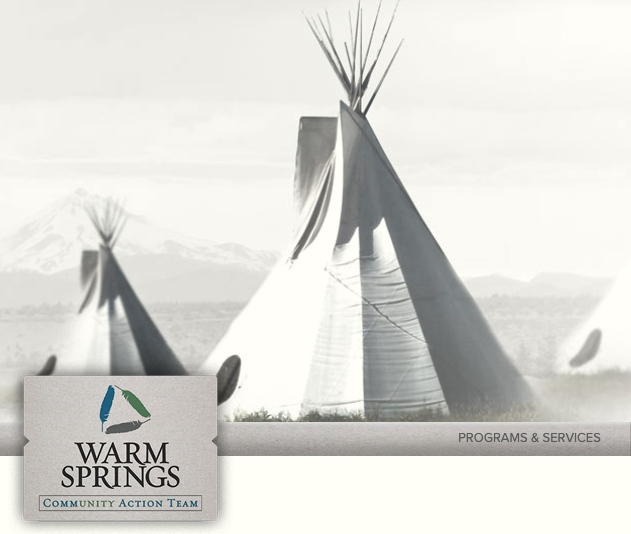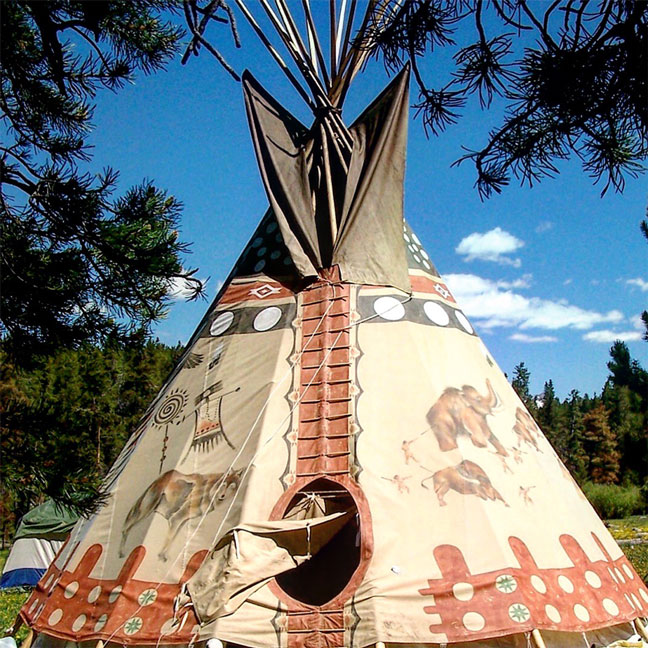 our mission and commitment
Our mission is to offer access to an authentically designed, well-crafted Native American tipi as a doorway to connect with Nature and to facilitate the search for peace within ourselves. For us, making tipis continues to be a project in cultural education and sociology – an attempt to steward and guide society toward a respect for Nature and for the values exhibited by Native cultures.

Our commitment is to provide honest and open communication about the beauty and the challenges of owning a tipi. We are available to support and guide you throughout the decision making process, and troubleshoot when the set-up gets challenging. We also support and guide those who would like to offer a night in a tipi as accommodation. We are here to help everyone who is excited to bring a small aspect of Native American culture into their own lives and the lives of others, as long as it is done with respect and reverence for this culture, its people and for this living artifact.


It is our commitment in all that we do to help sustain the values of the Native American culture. We specifically support the stewardship and protection of Mother Earth and respect and support the original Native inhabitants of this land.
In 2016, we contributed a lot of time, effort, large discounts and donations to the Standing Rock protest of the DAPL pipeline in North Dakota. In 2018, we created our 'WE CARE' program which offers college scholarships for young Native women, funds for tree planting on Native reservations, internships for Native Americans and donations of tipis for Native Elders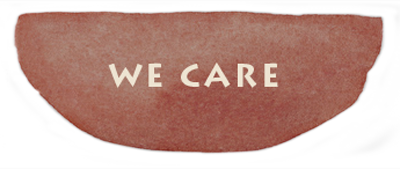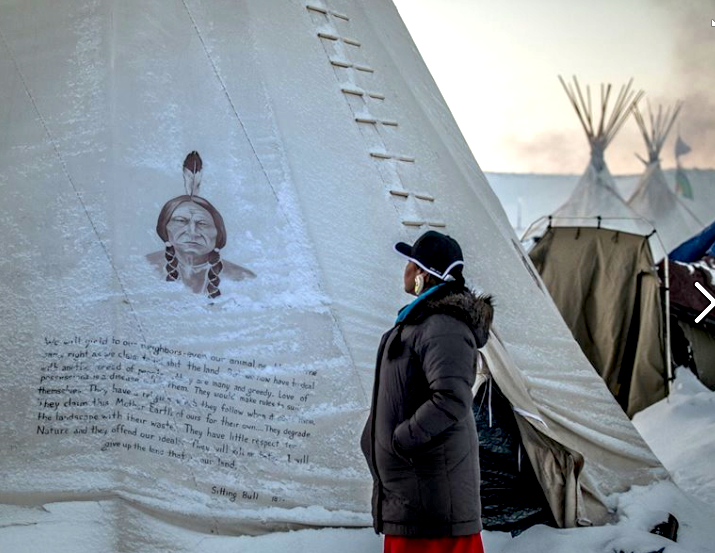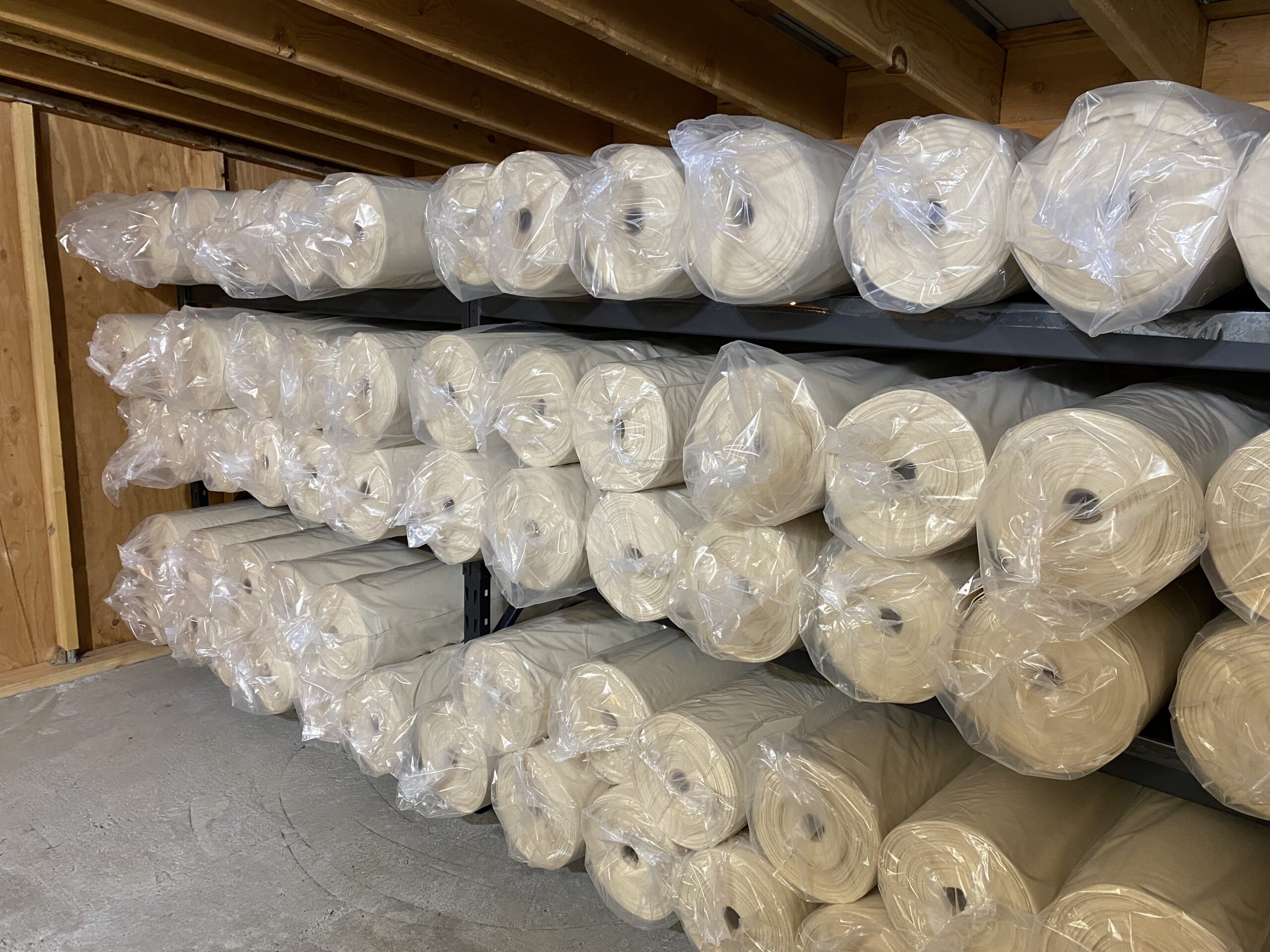 We source all our 100% organic cotton and our polyester/cotton blend from suppliers who we have been in business with, for many decades. This has allowed us to establish a mutually respecting and trusting business relationship over the years. We strive to always source the best available fabric and we are constantly researching new fabrics that would be suitable for our handcrafted production process.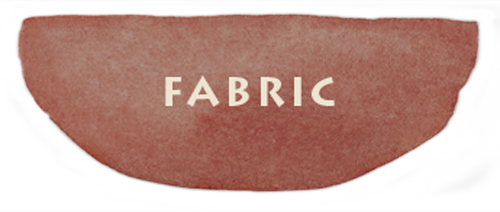 Jeb started learning the art of tipi making by reading the Laubin's book 'The Indian Tipi' in the late 1960s. Although we are always refining and improving our manufacturing process, at our core we are still a hand-made craft. We still inspect the fabric by hand and cut it on our cutting table in our shop. The bundles then get distributed to our sewing crew, some of whom have been with us for several decades. We are very fortunate to also have Native Americans as part of our tipi making team who cut, sew and paint some of our tipis.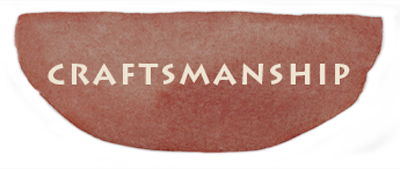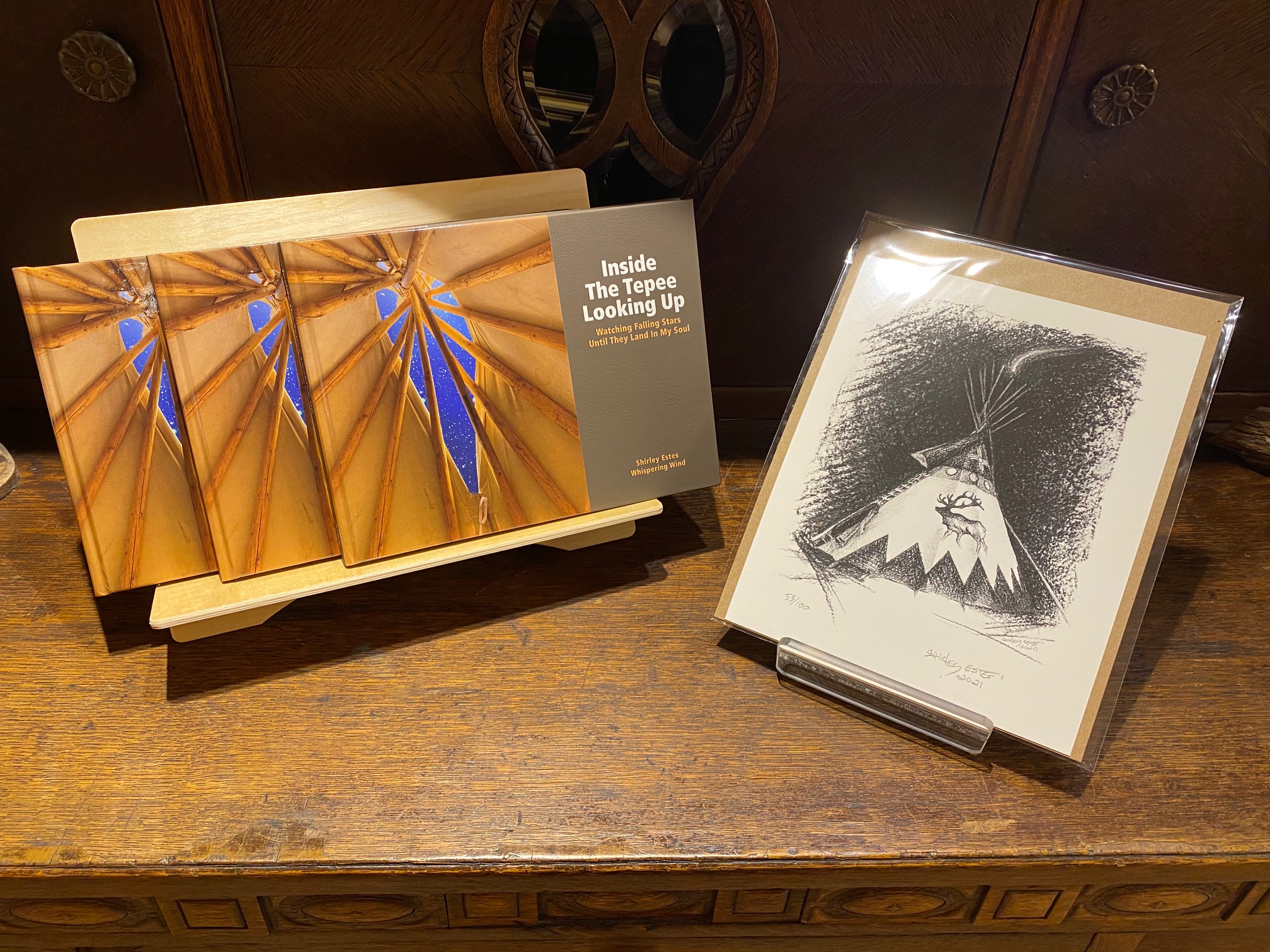 On this page we keep an ongoing list of recommendations about products, resources and contacts who we feel might be of interest to tipi enthusiasts. Some of the products we have seen at trade shows and found that they could be useful, but we might not have tried them out ourselves – therefore please see our lists more as ideas and recommendations and feel free to add to them if you have come across an item that adds positively to your joy of tipi living. Also let us know if you have local contacts for tipi set-up or a local pole supplier and we will be happy to pass that information on.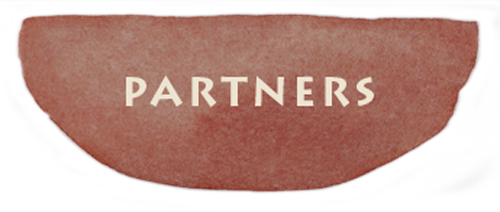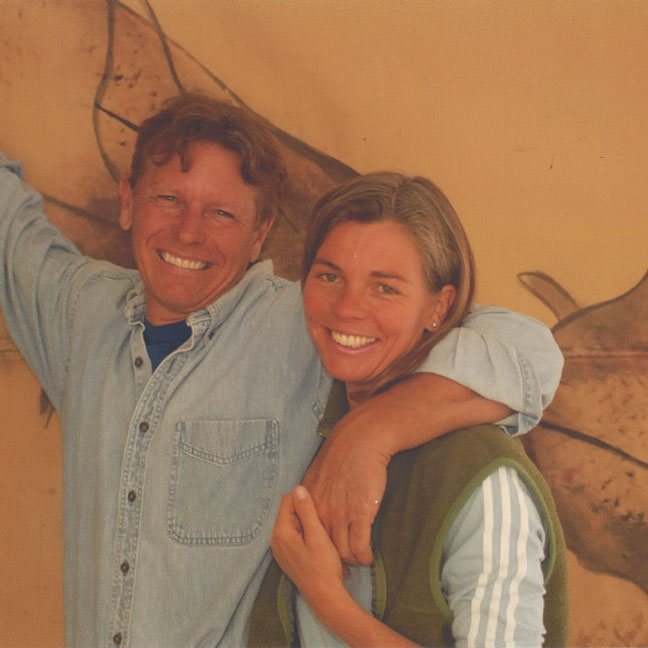 We want to thank the many folks who have sent us photos of their tipis along with their stories, new ideas and helpful suggestions. This means a great deal to the spirit and quality of our project. Please keep sending us your pictures; this website would not have been this beautiful without your help.

With warmest regards,
Nicole, Jeb and the Nomadics Crew