A very unique and unsuspected aspect of a painted tipi is the beautiful stained glass effect that you experience when you are inside the tipi. The soaring vertical architecture of the tipi poles can be systematically intersected by gracefully curving bands of geometric color. This creates a prismatic canopy of light that has the magnificent radiance and symmetrical beauty of ancient cathedral elegance and quiet monastic inspiration. Birds on your canvas will add nature elements, and if you decide not to have a liner, you can see the full spectrum of your design once you are inside.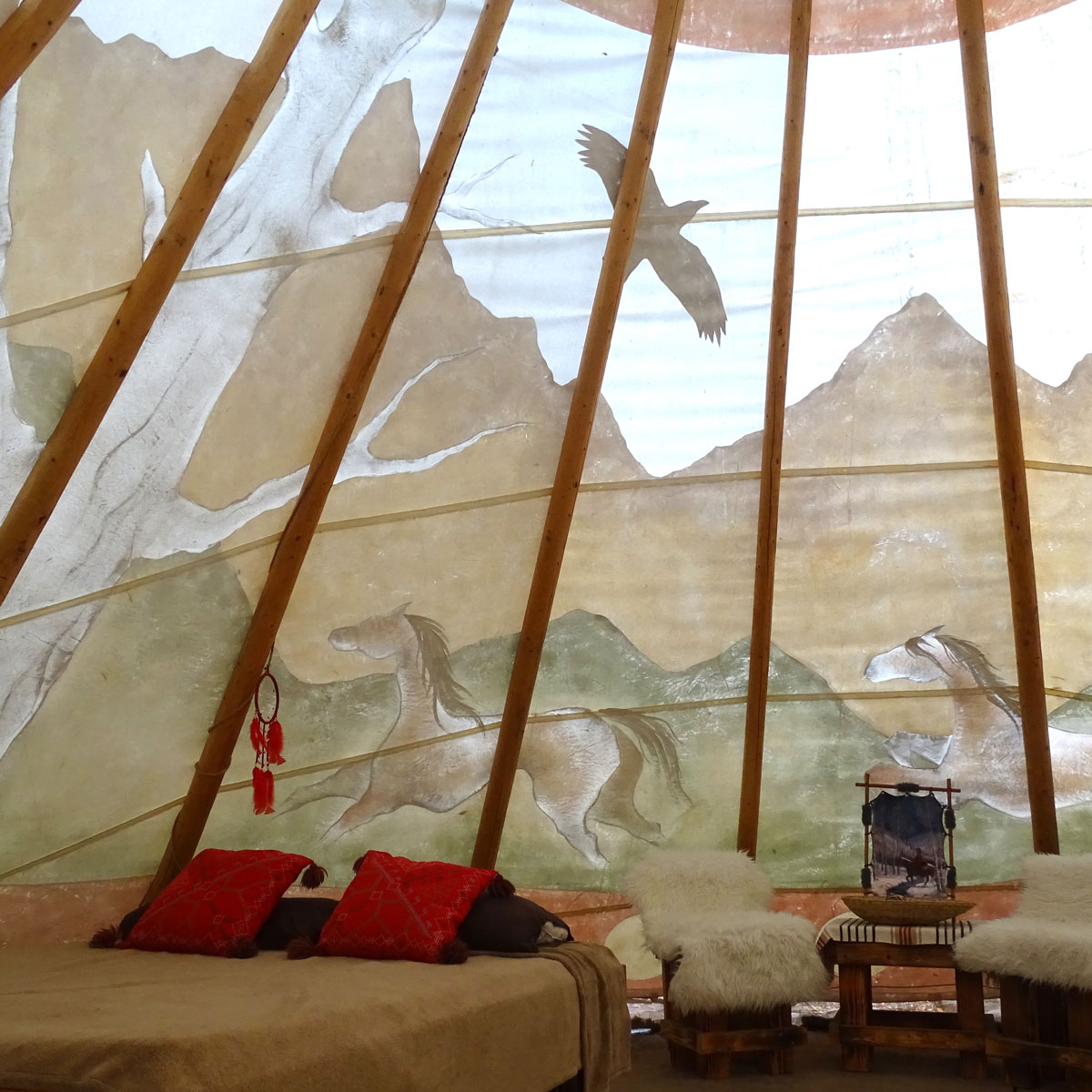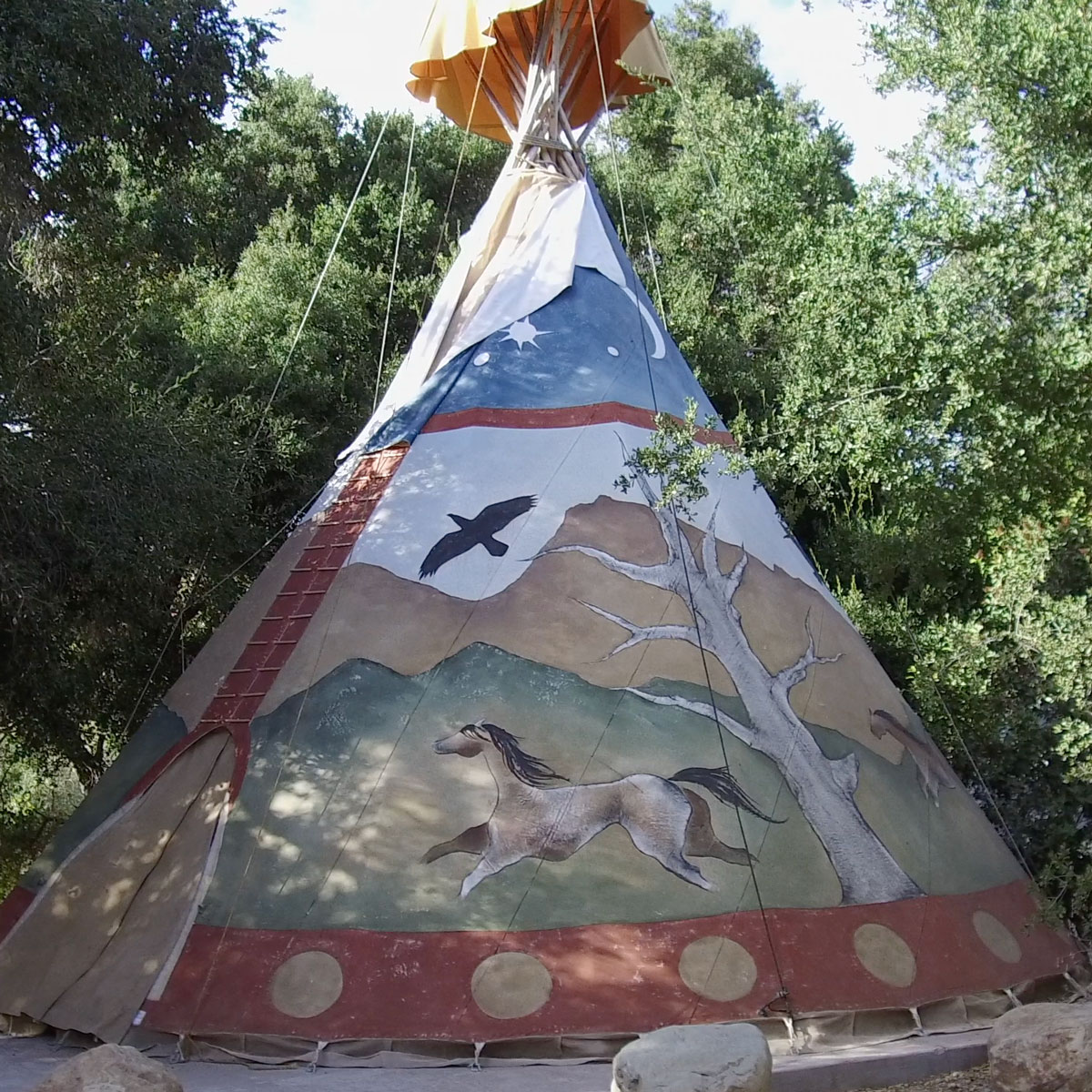 We encourage you to keep the liner height in mind, since all artwork that is behind the liner will not be visible from the inside. A liner will also diminish the glowing effect that is seen at night from the outside, if the inside is lit up by a fire, lamps or string lights. Our Solid Paint style will look more like dark silhouettes from the inside, while the Antique Wash style will show all the various colors even from the inside of the tipi.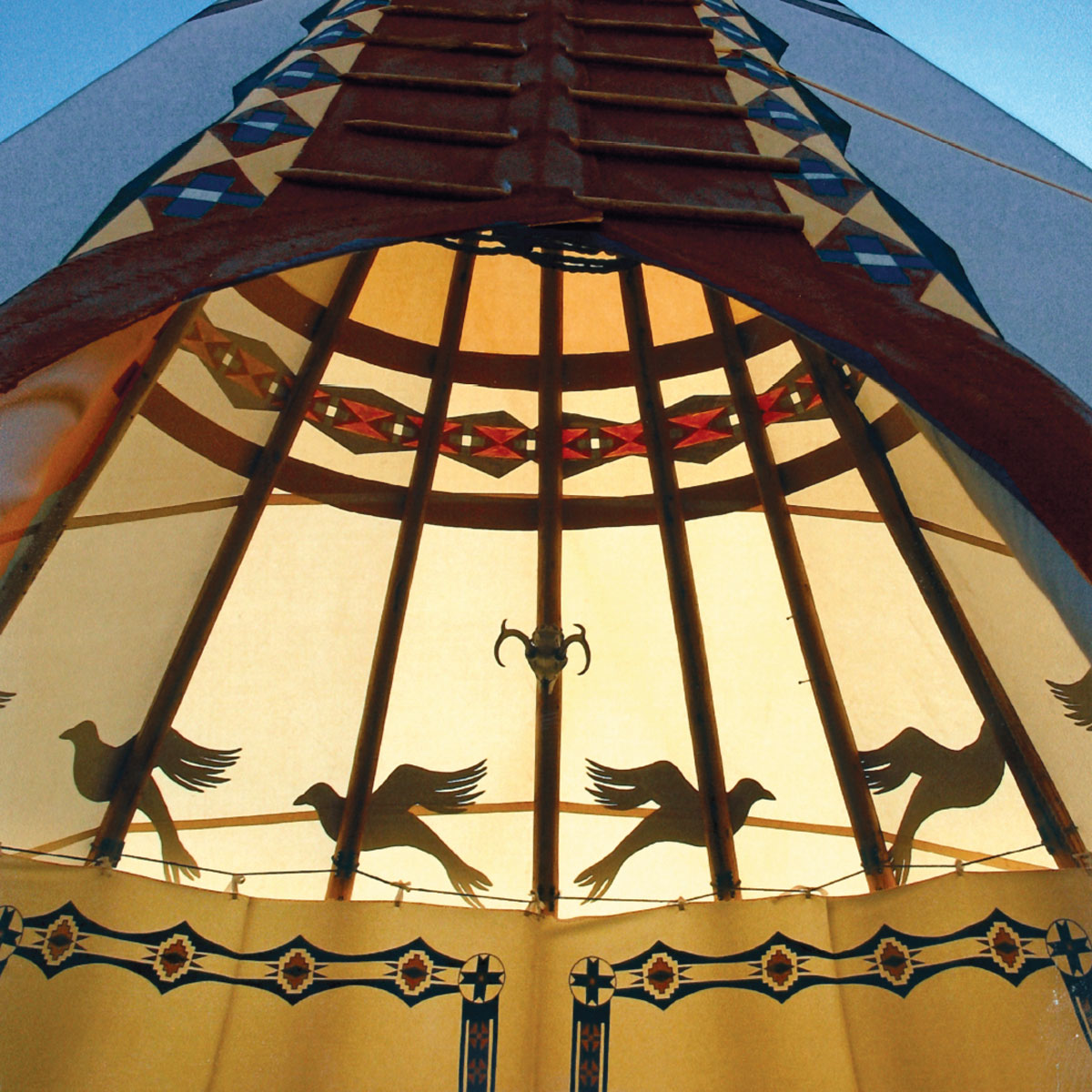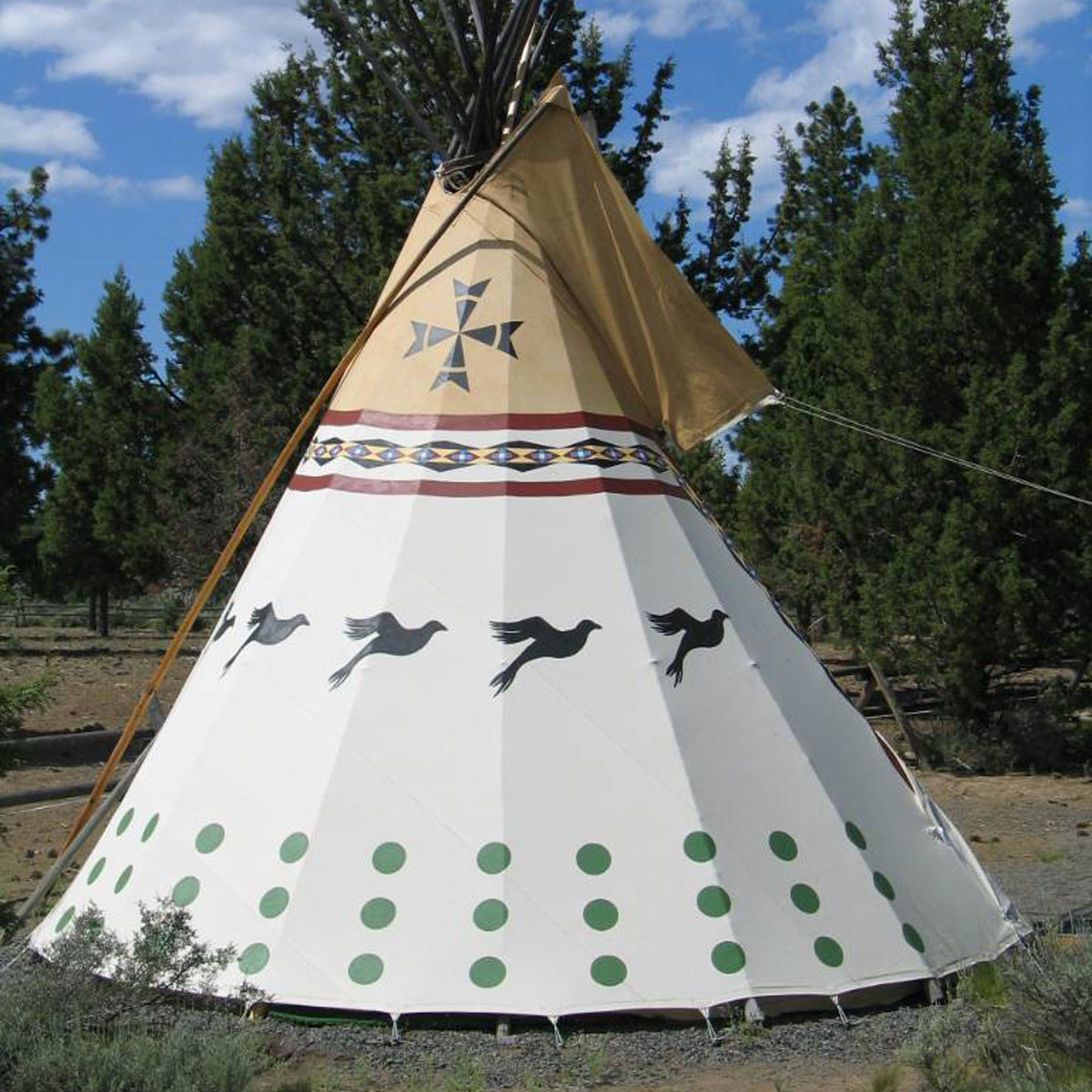 In the slideshow below, you will find many examples of the stained glass effect as well as 'glowing' tipis at night, with and without liners.
To view the slideshow, click on the first picture and use the < > buttons to scroll