OUR TEEPEES ARE SIOUX STYLE, WHICH OFFER MORE HEADROOM IN THE BACK. CHOOSE A TRADITIONAL OR A CAMPGROUND MODEL UP TO 26 FT. IN SIZE.
The video above will give you a great overview of our Traditional tipi model and the various sizes that our tipis come in. – By the way – are you confused about the spelling of teepee / tipi? We are using the dictionary spelling 'teepee' for all headings throughout the website, and we continue to use our preferred Native American spelling 'tipi' throughout the text.
The tipi design we use is the basic Sioux design explained in Laubin's book, The Indian Tipi. Inspired by our own tipi living experience through the winter and on the Oregon Coast, we then added the Blackfoot lift pole flap and the Cheyenne extensions on the smoke flaps. Click here to determine what size is best for you.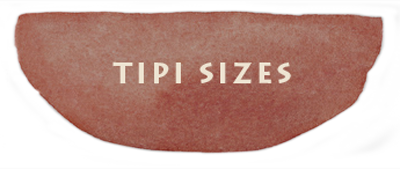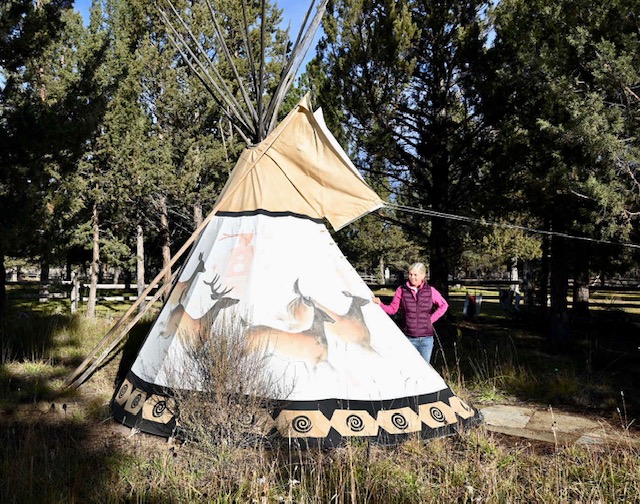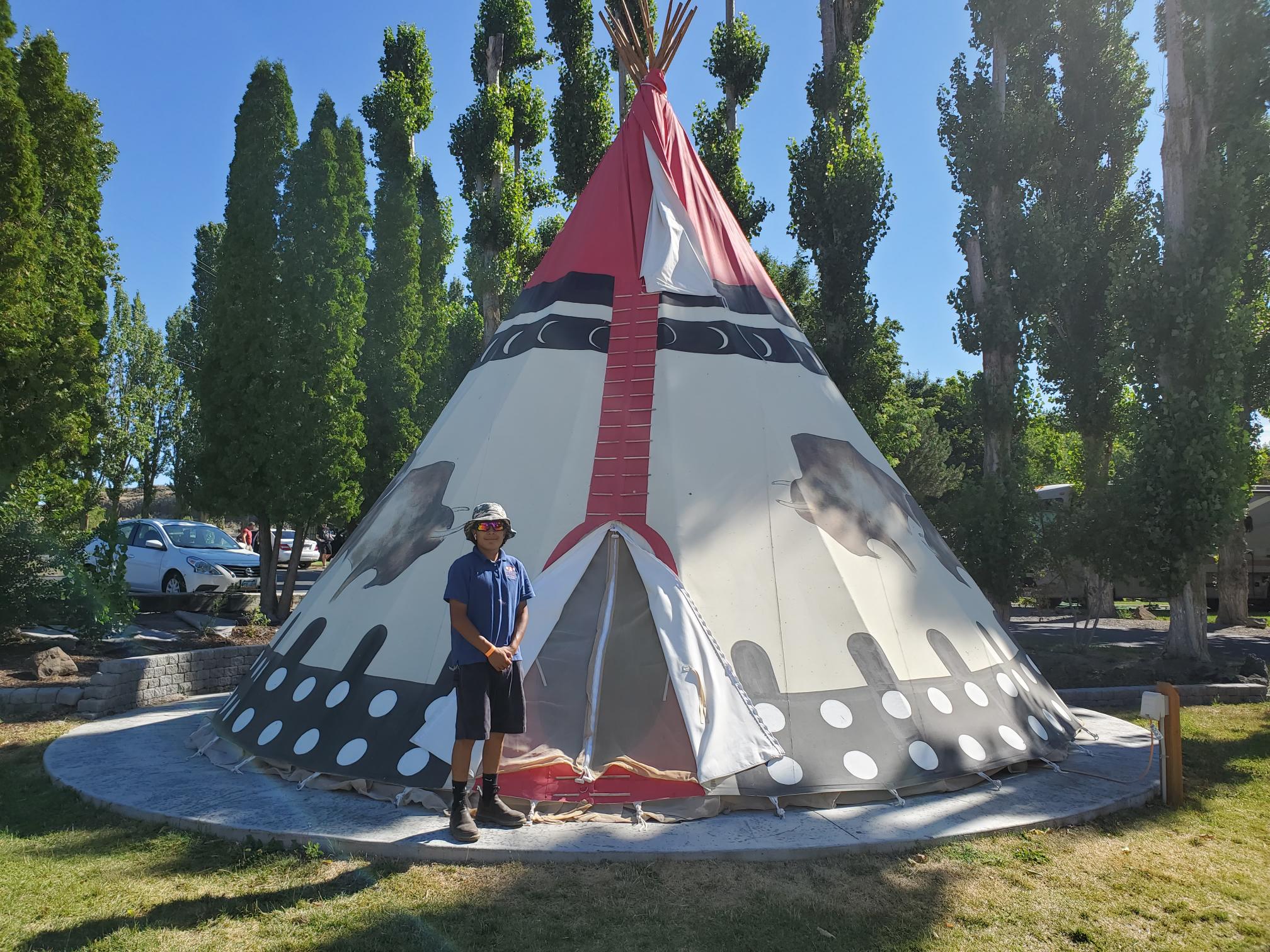 Using the same Sioux design, we offer two different tipi models. The Traditional Model has a standard 3'9" door opening that can be covered with a simple door flap. The Campground Model is our own adaptation and features a larger door entrance that is covered with our patented Zipper/Mosquito Screen Door..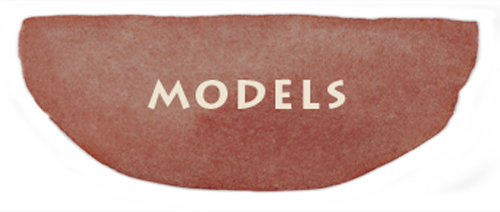 The essential tipi components of our tipi packages are the tipi cover, the door cover, the liner and sand snakes, the set-up accessories, and the poles. You may choose to add our critter guard or mosquito netting to any tipi cover. We then offer additional items such as an exterior rain cap and an interior rain catcher, an ozan, a floor, rugs, pillows and a backrest chair. Learn more about all these items and what they are used for:
We source most of our poles from a pole yard in Deer Lodge, MT. The owners Sue and Gary have become personal friends with us over the decades. They run their family business with the same integrity and love for the trees, the tipis and the native culture that we have. We also have a small amount of poles available at our shop for local customers, and we try to obtain our pole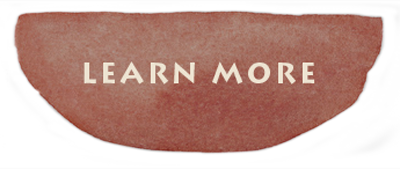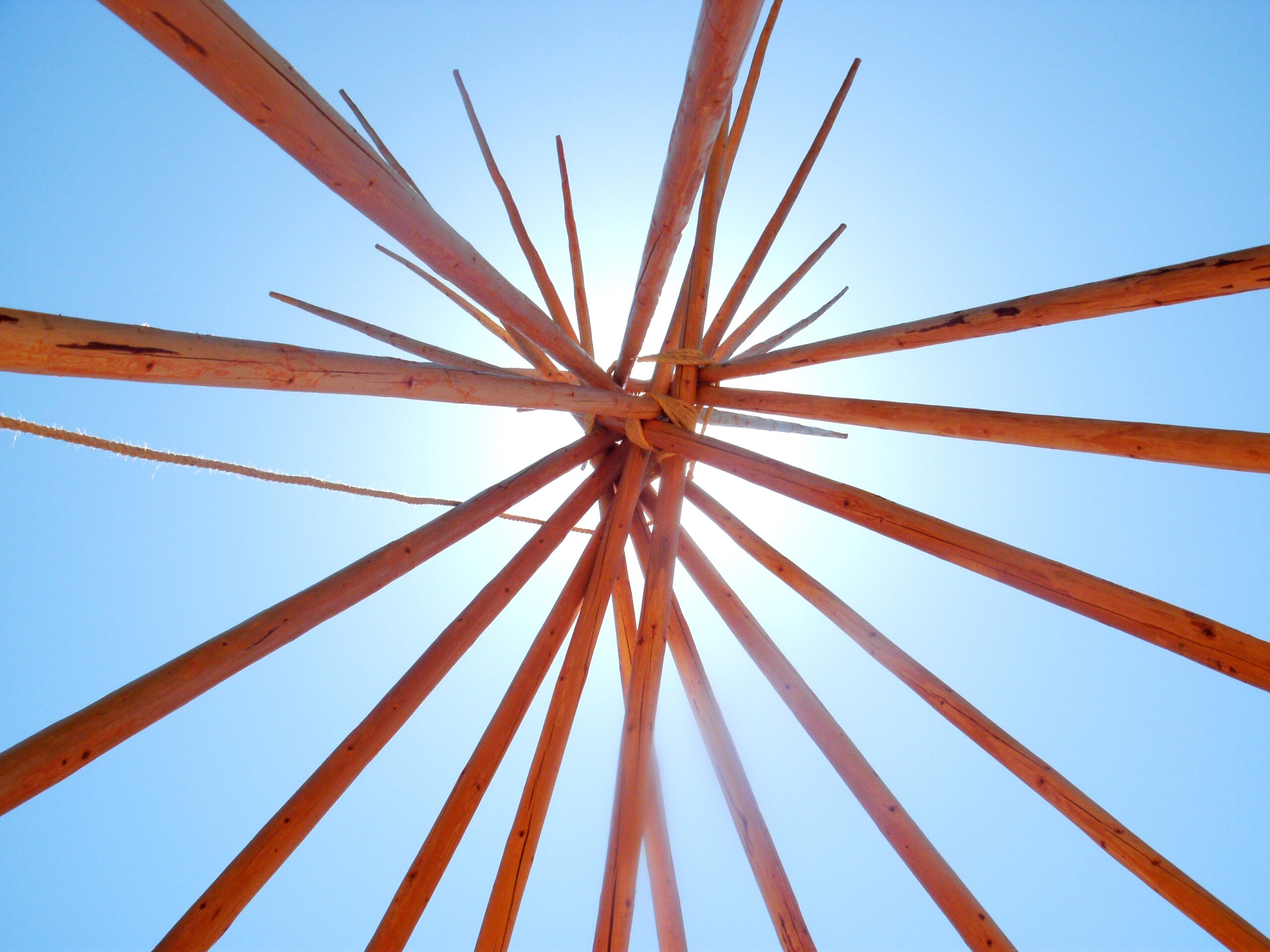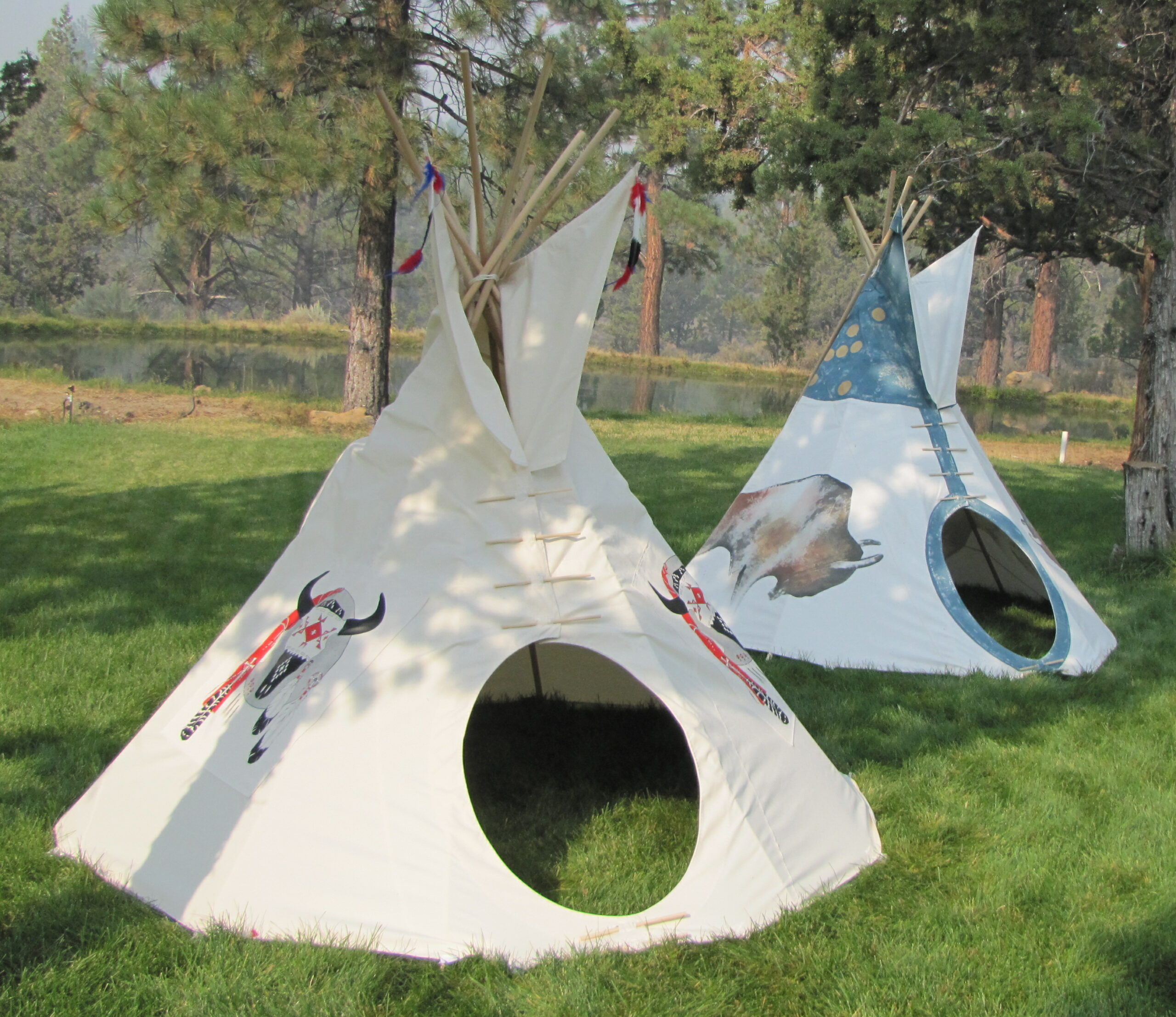 Our 8 ft. kids tipis are sturdy indoor/outdoor structures made out of Sunforger treated, 100% organic cotton army duck. To offer an affordable package, we provide 4ft long wooden dowels that can be sleeved together to 8 ft. long poles. For an authentic experience, though, we recommend that you find your own 10 ft. – 12 ft. poles locally.