WARRANTIES AND DISCLAIMERS

All sales are final, you cannot return your tipi. Once you have taken it out of the original shipping box, it is yours to keep. Please be aware of our disclaimers and your responsibility for making the correct purchasing decisions.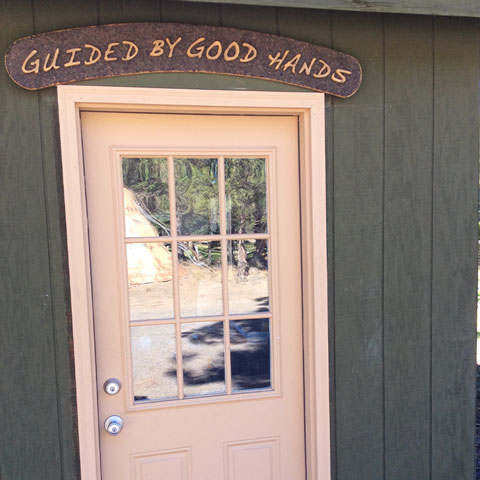 If during the unpacking, installation process or during the first 30 days of use you are noticing any faults or flaws in our workmanship, please inform us immediately by sending us pictures via email. We will discuss the issue and will take the product back for either a repair, a replacement or a refund. We will pay for associated shipping costs, but we are not liable for any cost incurred due to the installation. Please inspect your product as you are unpacking.
DUE TO THE UNPREDICTABILITY OF THE ENVIRONMENT, OUR FABRICS ARE NOT WARRANTED AGAINST PREMATURE AGING DUE TO UV RADIATION OR MOLD AND MILDEW. PLEASE READ OUR CARE INSTRUCTIONS.
Nomadics Tipi Makers' warranty extends to the original purchaser and covers the tipi's sewing to be free of defects in our workmanship for a period of 90 days from the date of delivery. It is the customer's responsibility to unpack and inspect their order within 90 days, to ensure a timely claim. Only original, unaltered, and unmodified workmanship completed by Nomadics Tipi Makers is covered by this warranty. This warranty does not cover damage, neglect or abuse, whether caused by accident, improper set up or care, normal wear and tear, or the natural breakdown of colors and materials due to environmental factors such as UV and mold/mildew. We reserve the right to alter the terms and conditions of the Nomadics Tipi Makers warranty without prior notice.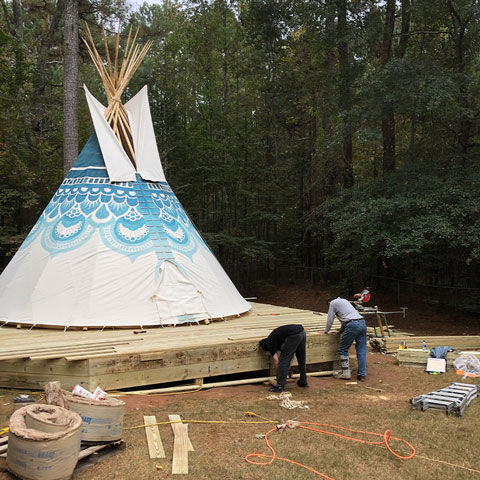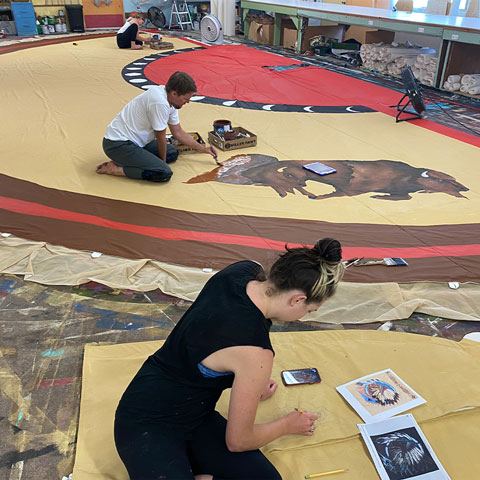 Cancelled orders that have not been shipped are subject to a 5% cancellation fee. Unopened tipis and accessories can be returned at the cost of the customer and subject to a 10% restocking fee. All painted items will be reimbursed at the unpainted item price only and are subject to the 10% restocking fee. All artwork is non-refundable.
We offer commercial art at a reasonable price. Due to the amount of artwork we handle every day and into the night, we do not do mock ups, previews or send pictures for approval. To respect Native American culture, we do not paint any form of religious symbols on our tipis. Our talented artists paint directly onto the canvas and your tipi is folded and packed the minute it is dry. If you are uncomfortable with this procedure and/or if you are very particular about the outcome of your design, we encourage you to hire your own artist that you can supervise. Please acknowledge that all artwork is non-refundable.
We reserve the right to refuse service to anyone for their uncivil behavior, such as verbal abuse or bullying, at any point during our business transaction. We are friendly folks, we always try our best and we treat every customer with respect. We expect our customers to do the same.
It is unusual for us to even have to have this page – to spell out what back in the day would fall under common sense, honesty and plain 'being kind to one another.' Even now, we are still tipi makers first and a business enterprise second. If something does not go the way you or we had anticipated, let's all take a deep breath and look at our own responsibilities and then work the issue out together, in a mutually considerate way.
We would appreciate that – Thank you very much, Nicole and Tashina