ALL OUR ARTWORK IS HAND PAINTED BY OUR TALENTED ARTISTS IN OUR WORKSHOP. OUR 'TIPI & ART BUILDER' OFFERS AN EASY AND FUN WAY TO DESIGN YOUR OWN TEEPEE.
There are traditional meanings to composing a tipi design. The bottom skirt design of a tipi cover utilizes motifs that symbolize the earth's varied landscapes. This pays spiritual tribute to the importance of Mother Earth as the source of all physical life. Conversely, the painted top of a tipi frequently represents the upper limit of the physical world and therefore symbolizes Father Sky. All human events, animals and birds are contained between these two realms – Mother Earth below and Father Sky above.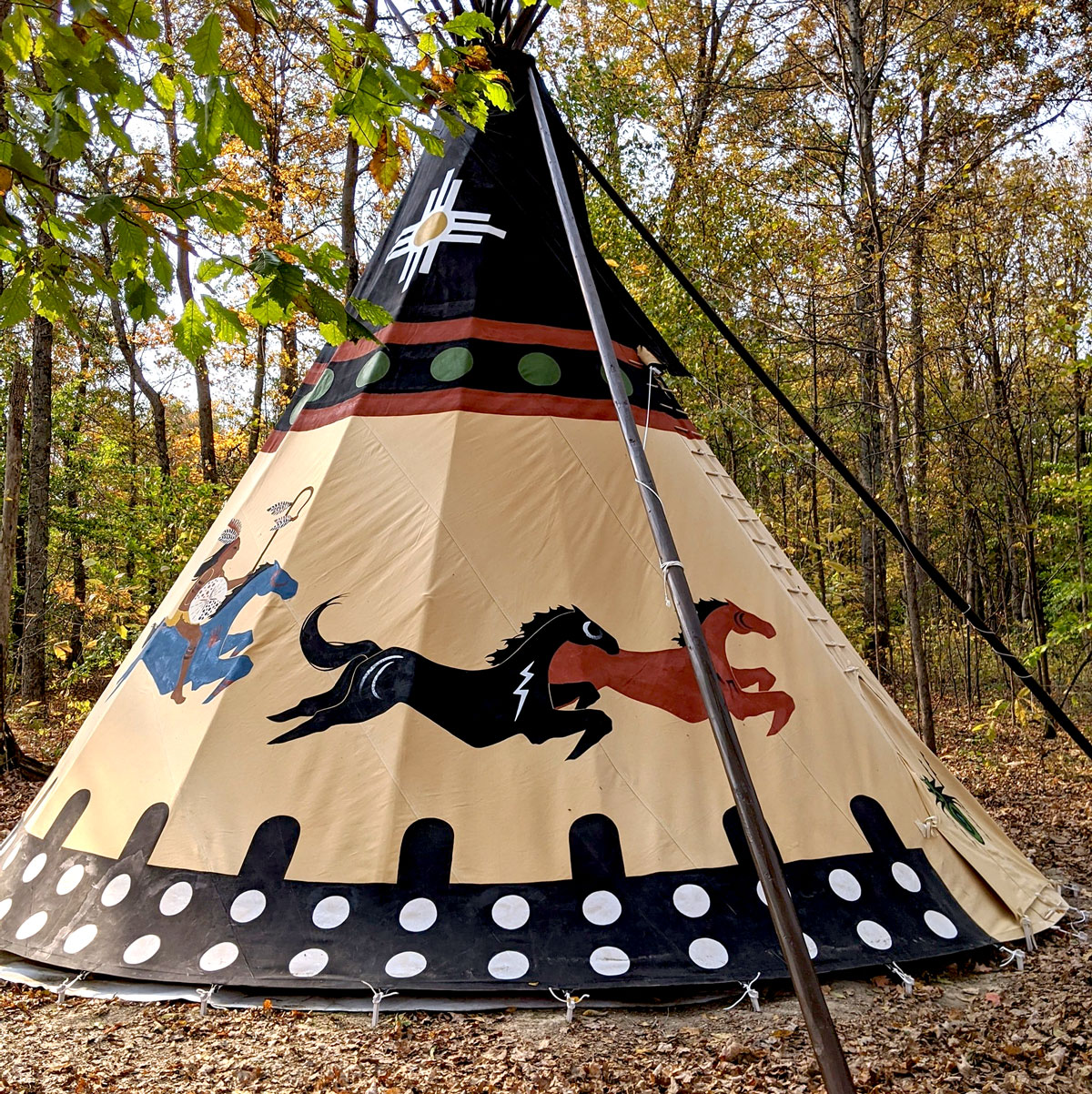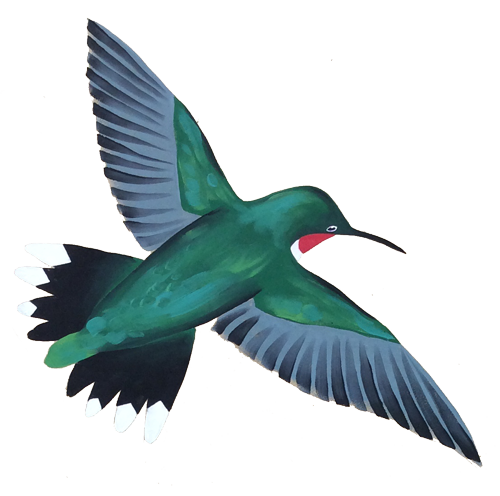 We have five tipis set up at our workshop and we use those tipis to come up with new, creative ideas for cover, liner and door designs. Each design starts with a story in mind, a story rooted in the traditions of various native cultures, or an exploration of the intrigue and mystery of the reality that we live in.
As part of our mission to involve and give back to the Native Community, we also offer tipi cover art that has been designed by Native Artists, and the cost of the design includes a royalty to the Native artist.

Our Tipi & Art Builder allows you to choose from many designs and combine them as you wish, in the style and color palette that you choose. It is fun and easy and you have to at least try it out. It will give you infinite opportunities to create your very personal tipi cover, tipi door and tipi liner according to your own unique vision and inspiration. You can also send the designs to your friends and family for their input, before sending your finalized version to us.
Our Antique Wash style, all shields and the pictograph animals are our own creations and identify a Nomadics tipi. Some of our top and skirt designs that we offer have been derived from painted tipis of various Plains tribes, reflecting generic symbolism such as mountains, hills, lakes, sun, moon and star constellations. We offer you over 80 designs which most of them can be painted in either the Antique Wash style or the Solid Paint style. Have a look at all the designs here, or go right to the Artwork Builder to start combining them to create your own personal tipi design.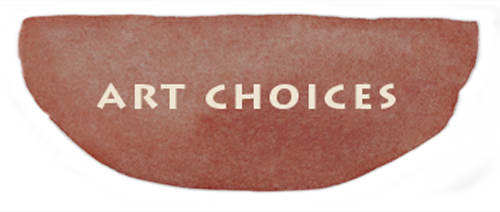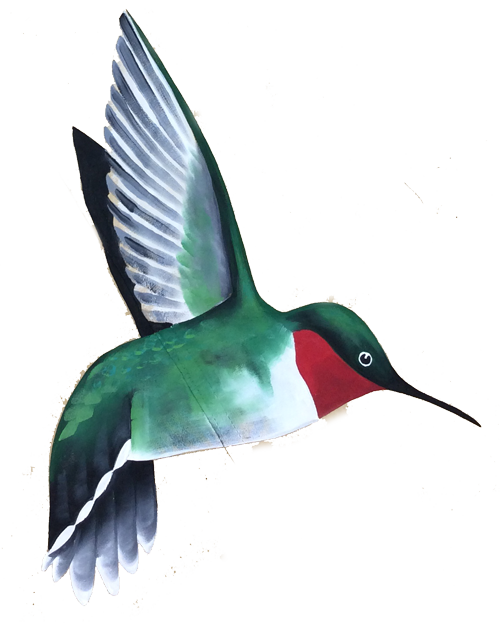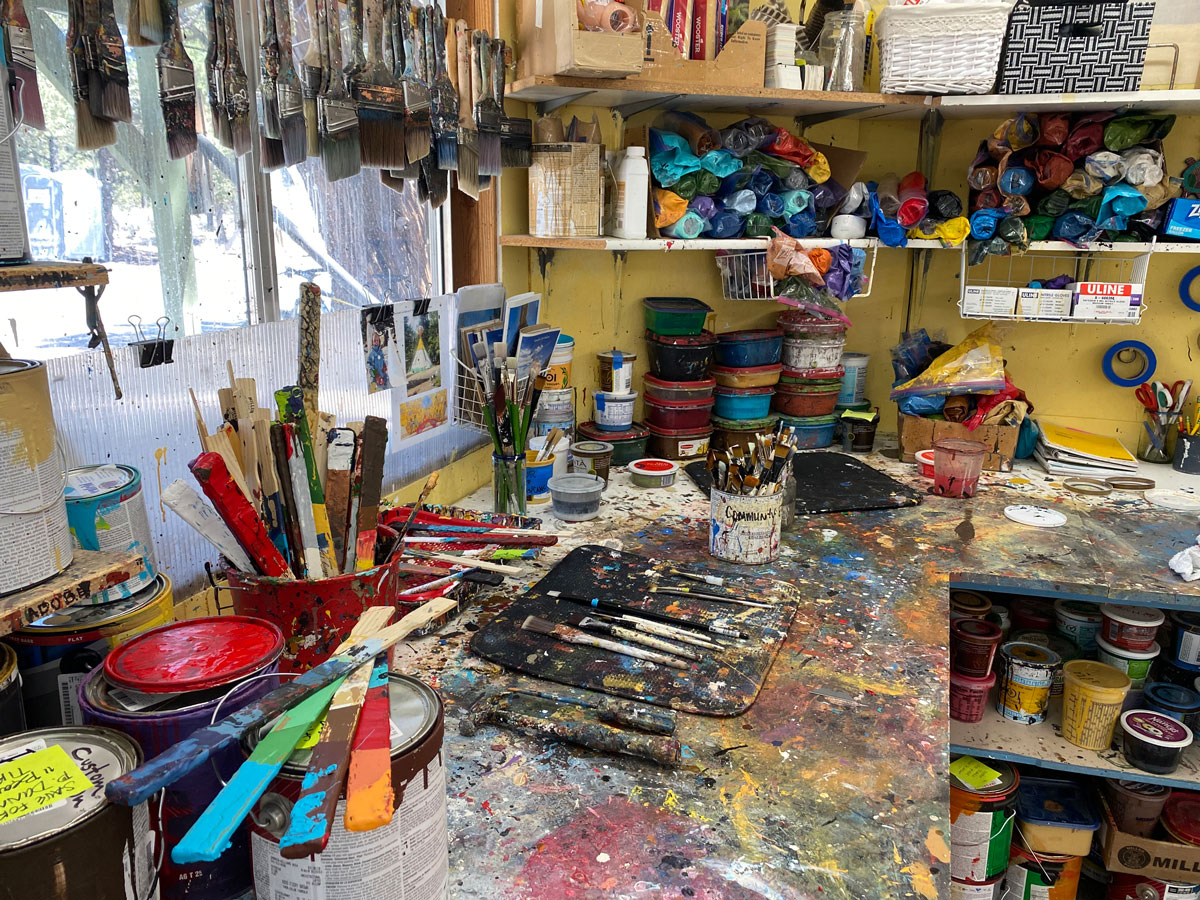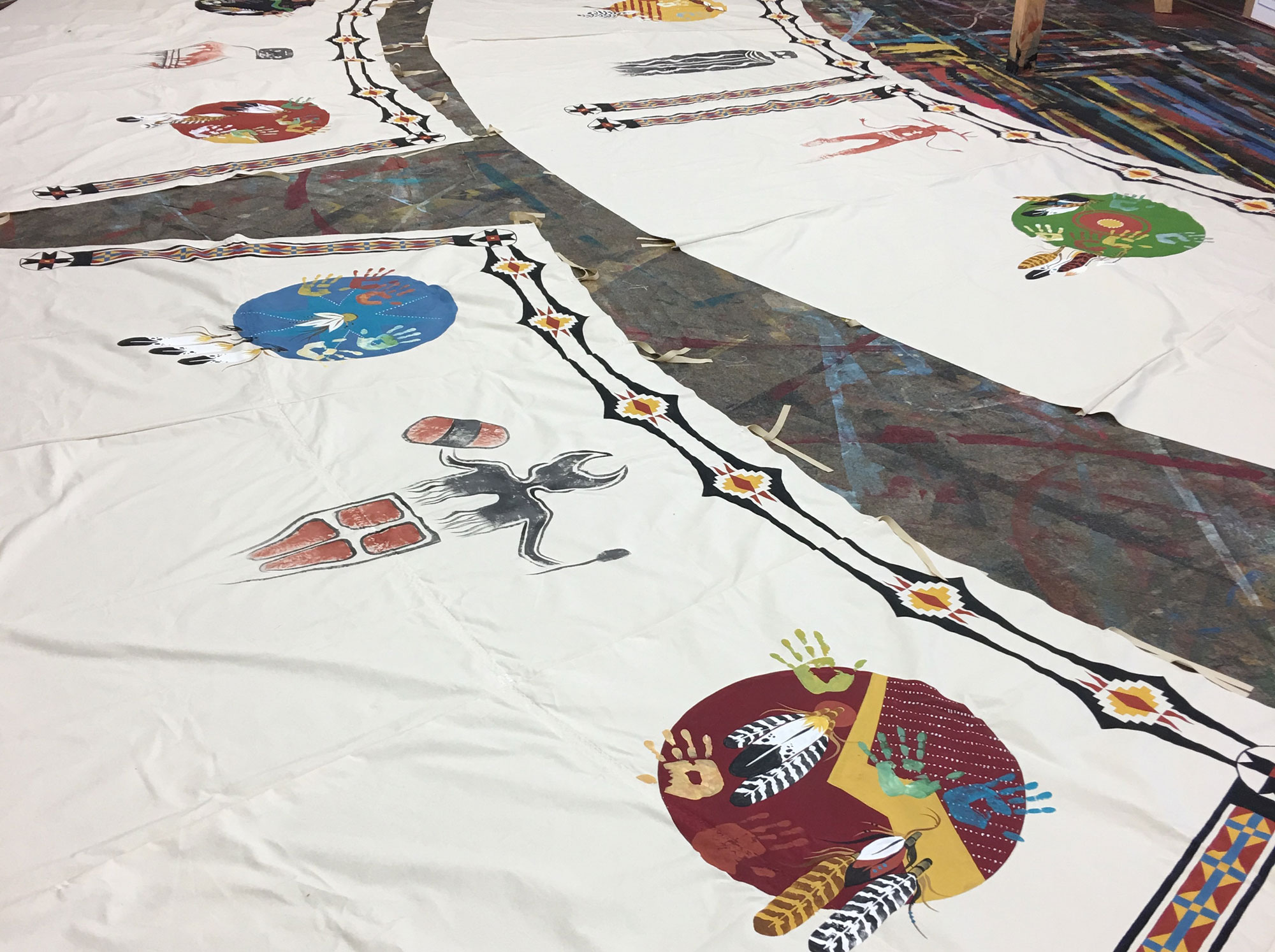 A liner is another empty canvas waiting to be decorated. All liner art is not exposed to the elements and will therefore last longer than your cover art. It is also an invitation for a more intimate expression of your dreams and visions, as it remains hidden from public view. Consider if you would like to paint the liner yourself, to add to the uniqueness and personality of your tipi.

Liner decoration stripes are very intricate and take patience to paint them by hand, one stripe at a time. Please be aware that this kind of art is not inexpensive. If your budget is limited, you can choose a horizontal line only or choose our pictograph animals or shaman figures to fill the space.

MURAL TIPIS AND CUSTOM CREATIONS
A tipi cover spread out on the floor is a huge empty canvas, just waiting to bring your own custom creations to life. We have very talented artists on staff, who can translate your ideas onto the tipi canvas, wether it is your pet animal, your dream interpretation, a celebration of colors and shapes or your company logo. You will find many examples of our custom artwork in our photo gallery and you can learn about our process for custom work here: