We would love to hear from you – and the best way to place an order and get all the pricing details correct is to give us a phone call at 1-541-389-3980, Mon – Fri 9:00am – 4:00pm Pacific Coast Time, USA. If our two phone lines are busy, please leave us a voicemail, and we will get back to you as soon as we can. You may also email us at [email protected].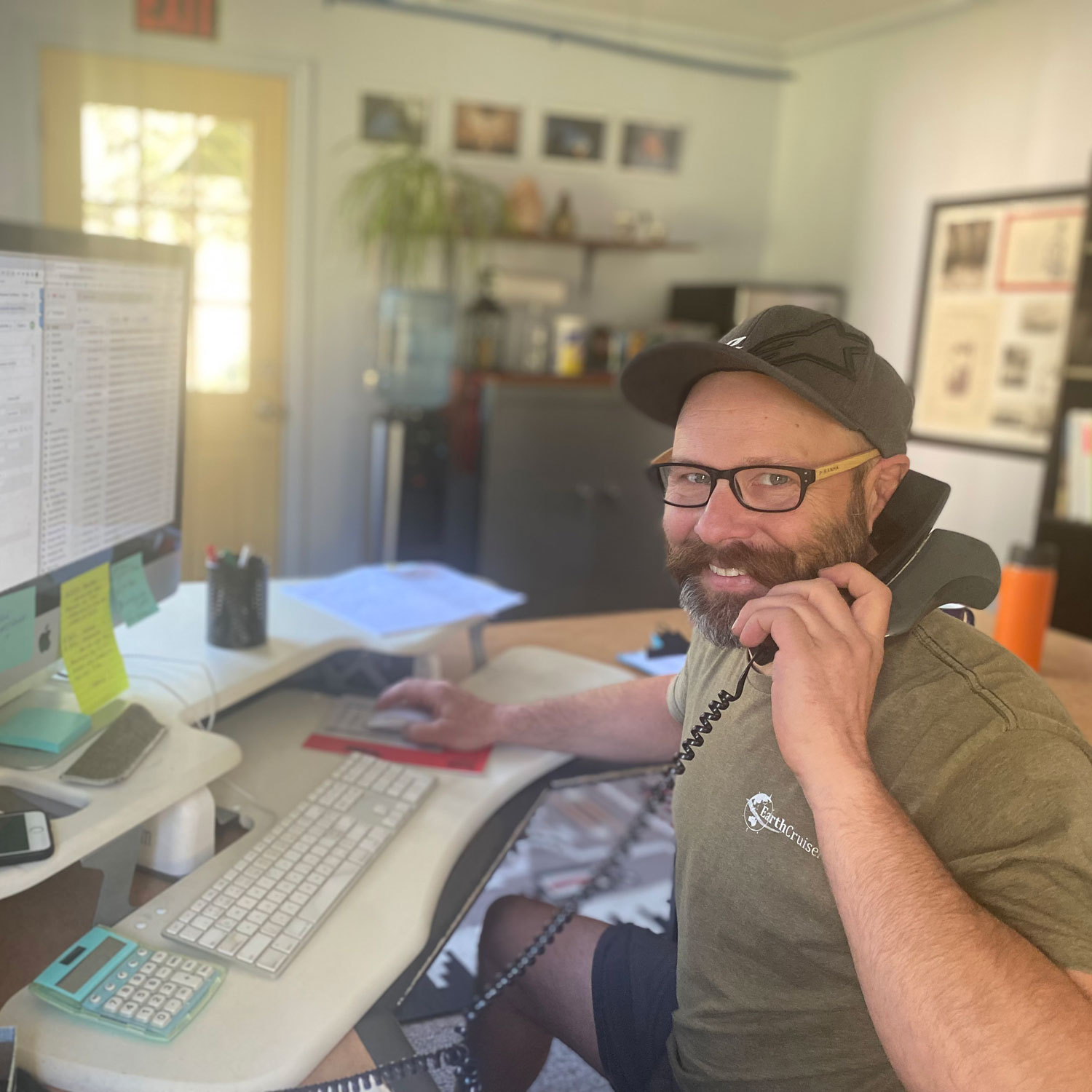 We enjoy the personal connection with each of you. Tashina and her team will always take the time to answer any questions you may have. Our busiest months are March – June and to assure that you will get your tipi in time for your season, please order as soon as you can – sometimes we have three or four months lead time!
Orders must be fully paid before we paint or ship and we take a minimum 50% deposit, at time of ordering.
Our preferred payment method is a secure online e-check through Quickbooks, which will withdraw directly from your bank account. We will send you a link with your invoice. You may also send us a physical check in the mail.
For international orders, we can provide bank wiring instructions.
We accept credit cards, but all payments over $500 are subject to a 3% processing fee

.
All sales are final, you cannot return your tipi. Once you have taken it out of the original shipping box, it is yours to keep. Please be aware of our disclaimers and your responsibility for making the correct purchasing decisions.
We ship our tipis all over the world, but we cannot ship poles internationally. Tipis are shipped via UPS Ground. Tipi poles are shipped separately via freight truck from Montana, only  within the United States and Canada. (Please! Be available to receive your packages and poles when they arrive – you will be charged if they are returned to us as undeliverable). 
Shipping Carrier:

 By placing a deposit on an order with us, you agree to the use of the indicated shipping services. You acknowledge that the shipping costs in your quote are an estimate only, and that final shipping cost may change at the time of shipment, based on current shipping rates. 
Shipping Liability:

 Once an order has been consigned to UPS, it is no longer the responsibility of Nomadics Tipi Makers. It is the customer's responsibility to track the package, assure safe delivery, and resolve any issues directly with UPS, including delivery delays, shipping damages, or loss or stolen packages.
International Shipments:

 Shipping cost for international shipments only include the freight cost to the destination. All additional cost for brokerage, importation fees, customs duties and taxes are the responsibility of the customer and will need to be paid to local authorities. 

Prices:
Please call the office for package pricing.
Promotional offer:  Tipi Village in the Neighborhood
The Tipi Village promotion is for you and your friends to get a couple of complete tipi packages and save. Both tipis must be ordered on the same order, payed separately or together and shipped together to the same address.
Save on both the tipi canvas and pole shipping costs. The Tipi cover and liner receive a 10% discount from Nomadics Tipi Makers, while the savings on pole shipping could be up to 50%, when compared to shipping each set of poles separately.
Complete your Tipi Builder for each package (or give us a call for help) and write "Friends with (friends name)" in the comments section of each order, so we can tie your orders together and add the savings.
To qualify for the Tipi Village promotion:
1. Each order must have a minimum of two tipis
2. Order can only ship to one US address
3. Orders can be any mix of tipi sizes
Volume Discount:
We offer a volume discount on unpainted covers, liners and doors. You will receive 5% discount on an order of 3 tipi packages, 7% on 5 packages, 10% on 10+ packages and 12% on orders of 20 and more tipi packages.
Native American Discount:
Enrolled tribal members, residents on Indian reservations and Native American non-profit organizations are eligible for a discount on our sewn goods and artwork, as a sign of appreciation for keeping the tradition alive. Let us know you are eligible for this program, so we can add the discount to your order.
No Discounts on Seasonal Travel Tipi covers:
No discount is given on our Seasonal Travel Tipi Cover made out of lightweight 10oz fabric. We offer this cover at cost, we do not make any profit by selling it. It stands for our commitment to providing access to tipis, especially to those who travel the Red Road.