For our tipi poles we source sustainably harvested Lodge Pole Pine trees from the Northwest. We are committed to planting one tree seedling for every tipi poles we sell and we are collaborating with RedCloud Renewables on the Pine Ridge Indian Reservation to plant those trees for us. The video below will give you a good overview of how to cut your own poles, what it takes to get a set of poles to you if you order them from us, and how to care for them. As this video was filmed in 2016, please realize that the mentioned shipping prices have increased tremendously since then.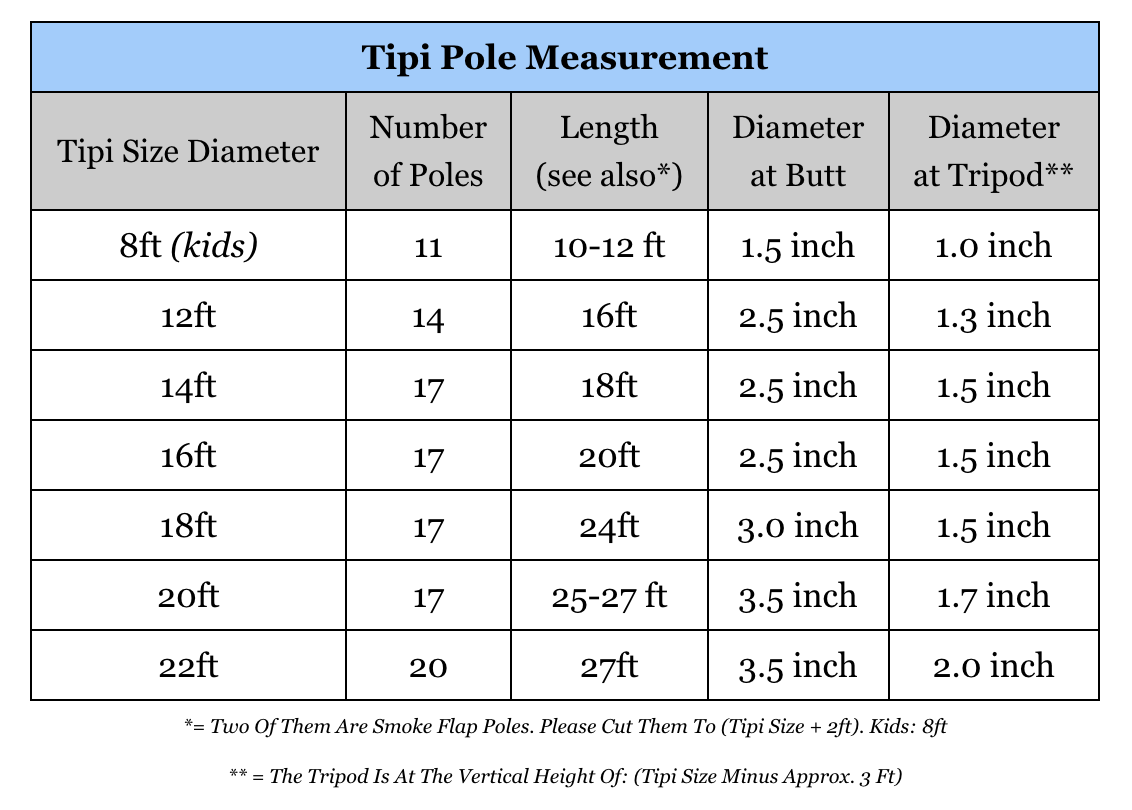 Because Lodge Pole Pine grows so tall and thin, it was the Native's first choice of tree for their poles – it was from its use for lodges (tipis) that the first settlers named this tree Lodge Pole Pine. Lodge Pole Pine grows in the northwestern states and most of our poles come from Montana. Poles at our shop in Bend also come from Montana or from the Umatilla Indian Reservation in Eastern Oregon.
When you order your poles from us, they will ship from Montana with a freight company or with independent truck drivers. Once the poles are on their way, you will receive an email notification from us, with either a tracking number or a phone number as a contact. Once the poles are in your area, you will be contacted by the driver to arrange a delivery date and time, and talk about specifics of the delivery. Please be present to receive your poles, as drivers are not required to assist with the unloading. Count the poles and inspect them for mayor damage. Please note that small cracks and checks, a lengthwise separation of the wood as a result of the drying process, are perfectly normal in tipi poles. Dirt and scuff marks may happen during transportation, but cannot be claimed as damage.
To learn more about our poles, please watch the video above. As we cannot ship poles internationally, our customers abroad would need to provide their own tipi poles.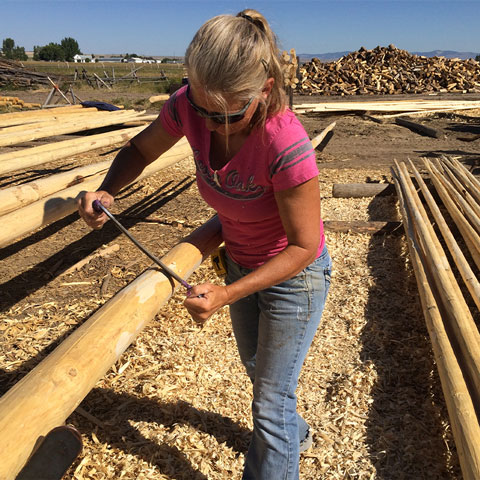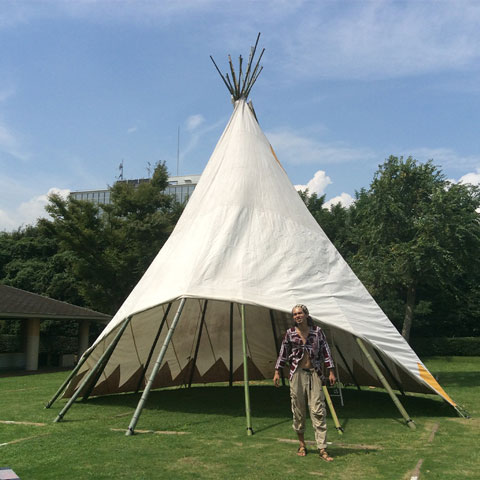 The chart above will give you an indication of the number and strength of the poles you will need per tipi size. If you are cutting your own poles, this chart gives you useful measurements to follow. Variations at the butt or the tip are fine, as long as the diameter at the height of the tripod knot is close to our recommendations.
It is not necessary to have pine as your tree species. Balsam fir, bamboo or any other straight growing tree will do as well. When you cut your own poles, it is best to do so in the spring. At his time of year it is possible to peel the bark right off the tree. In every other season, you need a drawknife or an electric planer to peel off the bark. Once your poles are cut, please follow our care instructions.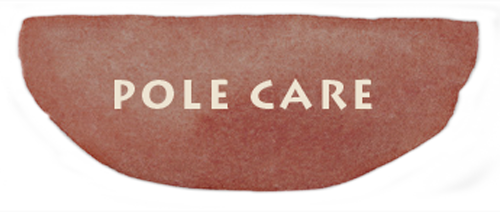 Most poles can be transported on your SUV, van or truck if you have the suitable rack for it. Be sure to check on the maximum load of your rack; most lightweight sport racks only carry up to 150 lbs. A set of 17 x 24 ft. long poles weighs 450 lbs., a set of 20 x 27 ft. long poles weighs roughly around 600 lbs., depending on how dry they are.