We encourage all our tipi enthusiasts to paint their own tipi. We use exterior wood stain for our Antique Wash Style and exterior, water based house paint for our Paint Style. We suggest that you get high quality products from professional paint stores. If painting your own tipi is a bit intimidating for you, we are always happy to assist you in bringing your ideas and vision to life on your tipi canvas. Have a look at our photo gallery to see the variety and creativity of the custom work that we created for others in the past – and maybe one day, your tipi will be featured there as well.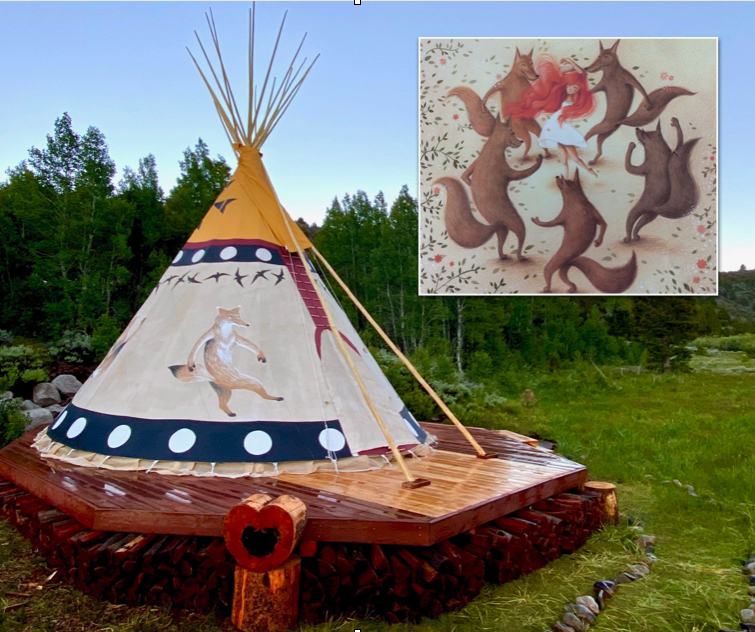 A custom creation can be a specific picture of a design, an animal, a logo or an object that you would like to incorporate into our standard tipi cover or liner artwork. In this case, please use the Tipi & Art Builder to design the top, the bands and the bottom of your tipi cover, and then send us an image of your custom design with instructions on style and placement. We will get back to you with a cost estimate and get your approval before we begin painting.
If you have a totally new custom design in mind, we would ask you to send us a layout of your idea. This can be hand drawn, a photo collage, a detailed description via email with some images from the web, or a computer rendering. With a clear and specific layout, we can give you an estimate right away. In case the estimate is beyond your budget, we can also suggest ways to simplify the designs. You may use this printable tipi layout to design your own tipi. Simply cut it out and tape it together to see your own custom creation come alive.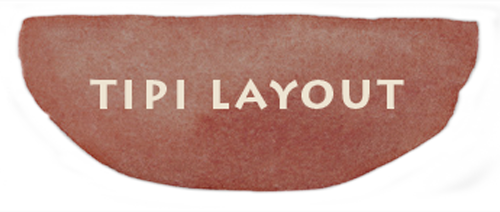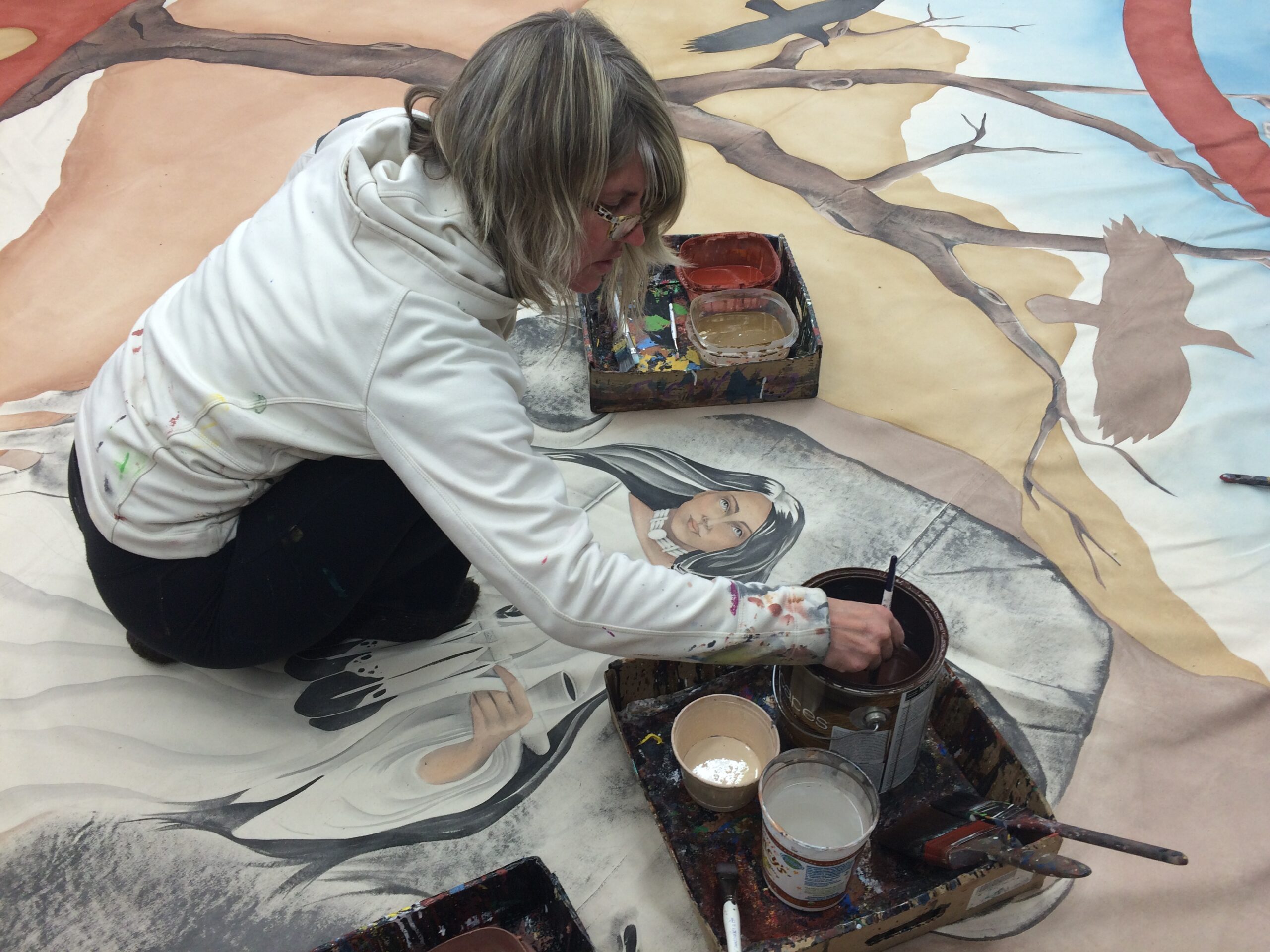 If you have ideas without specific visuals or if you would like to explore various options that involve research, we can arrange a conversation with one of our artistic team members. For discussions with our artists, we will be charging an hourly consultant fee that will be added to the design estimate.
The slideshow is showing some of our custom creations from the first ideas to the final stage – We immensely enjoy this creative process and always look forward to working with you.
To view this slideshow, click on the first picture and use the  < >  buttons to scroll