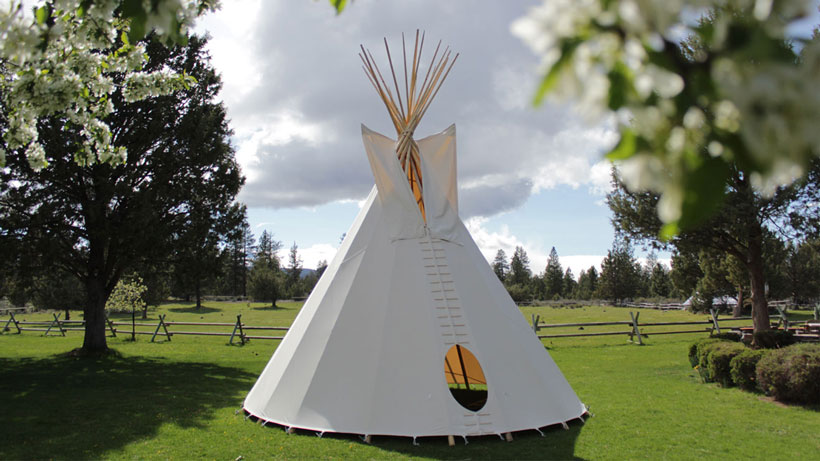 WE SOURCE THE VERY BEST MATERIALS THAT WE CAN OBTAIN AND ALWAYS PUT QUALITY BEFORE COST SAVINGS.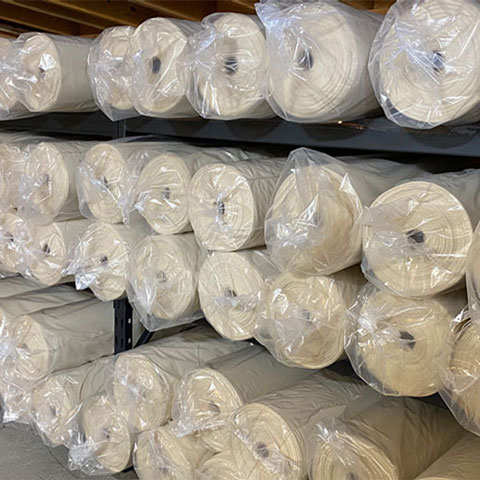 We source all our 100% organic cotton and our polyester/cotton blend from suppliers who we have been in business with for many decades. This has allowed us to establish a mutually respecting and trusting business relationship over the years. We strive to always source the best available fabric. We are also in constant communication with our suppliers to research new fabrics that would be feasible for our handcrafted production process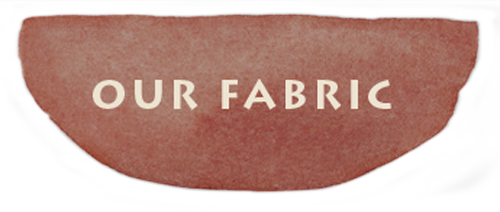 Most of our poles come from a pole yard in Deer Lodge, MT. The owners Sue and Gary have become personal friends with us over the decades. They run their family business with the same integrity and love for the trees, the teepees and the native culture that we have.
We also have a small amount of poles available at our shop for local customers, and we are constantly trying to get a pole supply from sustainable sources, such as the Warm Springs Reservation or the Umatilla Reservation.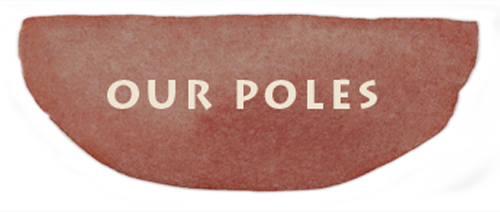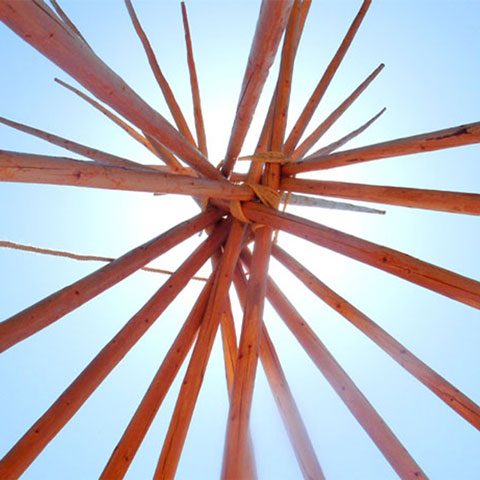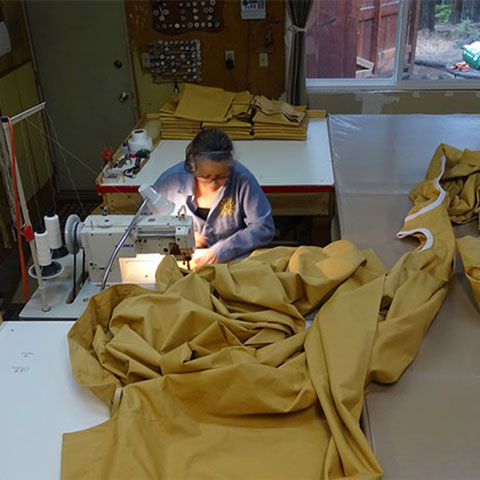 Jeb started learning the trade of teepee making by reading the Laubin's book ' The Indian Tipi' in the late 1960s. Although we are always refining and improving our manufacturing process, at our core we are still a hand-made craft. We are still inspecting the fabric by hand and cutting it on our cutting table in our shop. We are very fortunate to have Native Americans on staff who cut, sew and paint some of our tipis. Many of our seamstresses have been with us for several decades and continue to sew in their own homes, which allows them to provide and care for their families at the same time.